The extended ChatGPT integration into all of the editors not only provides you with additional power, but also accelerates the development of multi-language user interfaces.
We are excited to announce the release of the latest version of TsiLang Components Suite! Packed with new features and enhancements, this update empowers you to take your text management capabilities to new heights.
In addition to addressing bug fixes and internal improvements, we have introduced a game-changing feature: advanced integration for the ChatGPT service. This integration brings a range of benefits to streamline your text-related workflows and enhance your overall user experience.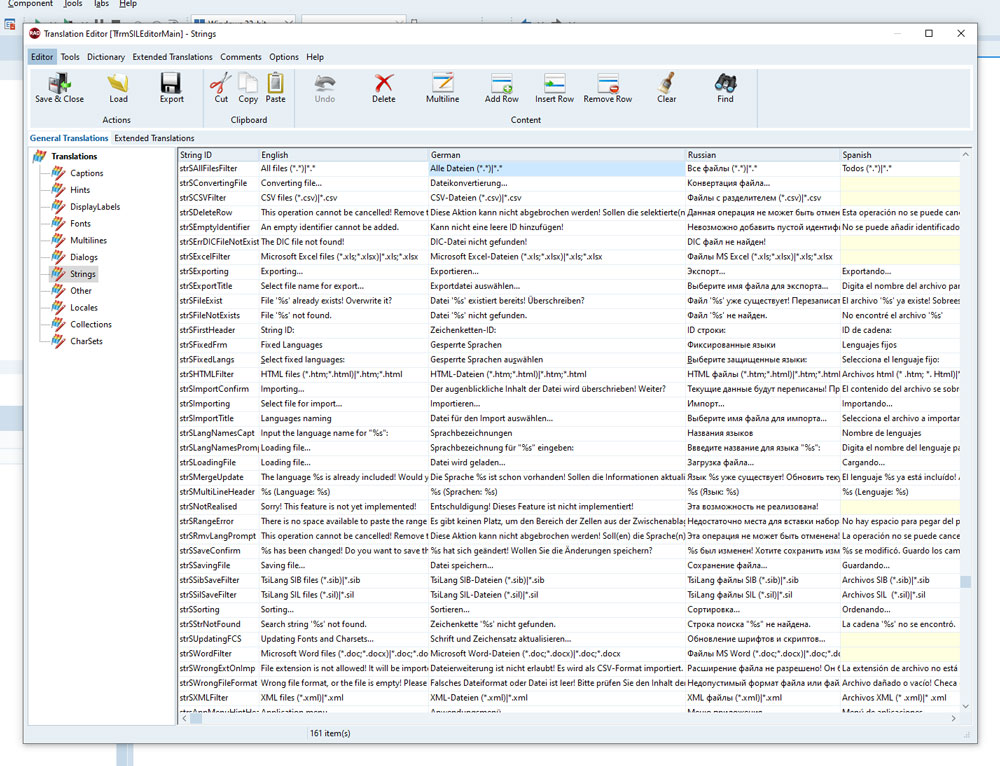 With the advanced integration, you now have the power to proofread and enhance all your texts directly within the TsiLang editors. Gone are the days of relying on external tools or manual processes for polishing your content. Seamlessly integrated within our suite, the ChatGPT service provides you with a sophisticated platform to fine-tune your texts and ensure impeccable linguistic accuracy.
But that's not all! The ChatGPT integration also opens up new possibilities for automatic translation. With just a few clicks, you can leverage the power of ChatGPT to translate your texts effortlessly, saving you time and effort while expanding the reach of your applications to a global audience.
At SiComponents, we always strive to provide you with cutting-edge solutions to enhance your development workflow. The inclusion of advanced integration for the ChatGPT service in the latest version of TsiLang Components Suite exemplifies our commitment to innovation and meeting your evolving needs.
Please note: a valid ChatGPT API key is required to use its functionality.
Check the detailed list of changes in the new version at https://www.tsilang.com/whats-new/
We invite you to upgrade to the latest version of TsiLang Components Suite today and unlock a world of possibilities for efficient text management and multilingual support. Visit our website or reach out to our dedicated support team for more information or assistance.
Thank you for your continued support and valuable feedback, which drives us to deliver excellence in every release. We look forward to seeing the incredible applications you will create using the enhanced capabilities of TsiLang Components Suite.
TsiLang Components Suite: