We are glad to announce the latest maintenance release, version 7.9.5.2, of TsiLang Components Suite. This and the 7.9.5.1 releases bring several enhancements, including the addition of Turkish and Greek language options for the user interface of TsiLang Expert and editors, along with crucial bug fixes that enhance and streamline your localization workflow. Let's delve into the highlights of this update: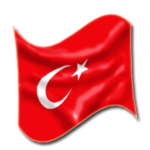 Turkish Language Support:
In version 7.9.5.1 of TsiLang Components Suite, we have introduced Turkish language support for the user interface of TsiLang Expert and editors. This significant addition aims to provide enhanced usability and convenience for our growing community of Turkish users. We are committed to expanding the accessibility of our software and catering to the diverse needs of our user base. With the inclusion of Turkish language support, we aim to empower Turkish-speaking developers and users to seamlessly localize their applications
We extend our heartfelt appreciation to Osman Öz for his outstanding contribution to the Turkish translations. His exceptional work and attention to detail have been invaluable in ensuring the quality and accuracy of the Turkish language support in our software. We are truly grateful for his dedication and expertise, which have greatly enhanced the user experience for our Turkish-speaking community.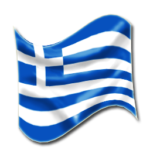 With version 7.9.5.2, TsiLang Components Suite now offers Greek language support for the user interface of TsiLang Expert and editors. This addition expands the accessibility and usability of our powerful localization toolkit, catering to a wider audience of developers and users who prefer working in Greek.
We extend our heartfelt gratitude to Dionisis Divaris for his exceptional contribution in providing Greek translations. His dedication and expertise have played a pivotal role in ensuring the quality and accuracy of the Greek language support in our latest release. We deeply appreciate his remarkable work and valuable collaboration throughout the localization process. Dionisis Divaris, thank you for your outstanding efforts and for helping us deliver an enhanced user experience to our Greek-speaking users.
Error Fix in Translation Editor:
We have diligently addressed an error that was introduced in the previous release (7.9.5.1) of TsiLang Components Suite. This fix ensures that the Translation Editor functions seamlessly, empowering you to effortlessly manage translations and streamline your localization efforts without any hiccups.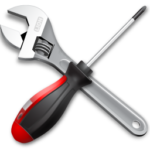 Small Fixes and Improvements:
In addition to the notable changes mentioned above, version 7.9.5.2 also includes several smaller fixes and improvements. While these refinements may appear subtle, they contribute to a smoother and more reliable user experience, enhancing the overall performance and stability of TsiLang Components Suite.
We value the feedback from our dedicated community of users and developers, and this maintenance release is a testament to our commitment to continually improve our software. Your input has played a significant role in identifying areas for enhancement, and we appreciate your ongoing support.
To take advantage of the latest features and bug fixes, we encourage all users of TsiLang Components Suite to update to version 7.9.5.2. For more information and to download the latest version, please visit TsiLang Components Suite website: https://www.tsilang.com
Thank you for choosing TsiLang Components Suite as your localization solution. We remain dedicated to providing powerful tools that simplify the localization process, and we look forward to your continued success with our software. Stay tuned for more exciting updates and improvements in the future!